What sets us apart
Gammel Engineering is a highly specialized team that focuses completely on technology. Our engineers are made up of experienced experts who offer different engineering disciplines. This high level of technical know-how is introduced in a friendly atmosphere making it an exceptional environment which distinguishes the cooperative and open partnership between clients and Gammel Engineering.
Gammel Engineering - Facts and Figures:
Focused Team: A total of 46 employees in the company.
Simple, Customer-Oriented Structures: 85% of all employees are involved in projects on a day-to-day basis.
Stable and Steady Management: The members of the Management Board have been in the company for 20 years on average.
Continuity: 50% of our employees have been working for Gammel Engineering for more than 10 years.
Competent experts in all areas:

60% of our project employees are engineers in the fields of mechanical engineering, supply and systems engineering, environmental and process engineering, energy technology or highly qualified physicists and chemists.
20% of our project staff are qualified technicians/skilled craftsmen
20% of our project staff are CAD designers
The management of Gammel Engineering GmbH is fully integrated into the operative project business due to the size and structure of the company. As a team we steer the company together and involve the best consultant known to us: our employees.
---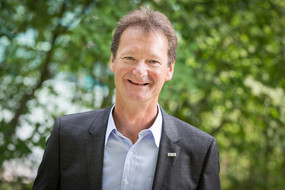 Michael Gammel
Curriculum vitae
Vocational training: Design Constructor of machinery and plant engineering at the company Kosik, thereafter at WOLF Climate Technology
University Studies: Mechanical Engineering - Munich University of Applied Sciences
Graduate Engineer in Supply Technology
Consulting: Regional Energy Planning at the Regional Development and Energy Association
Development of PPP projects in the energy and environmental sectors
Future energy concepts for industry and trade
Establishment, support and assistance of local heat supply companies
Development of the Project Management Platform ConnAct
Engineering: Planning of Energy Supply
Supply Engineering (Industry, Trade, Public Institutions)
Power Plant Engineering (Energy Efficiency Systems with Regenerative and Fossil Fuel Energies)
Project Management
Job Profile
Owner and Managing Director of Gammel Engineering GmbH
---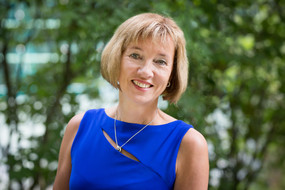 Gudrun Gammel
Curriculum vitae
1983 – 1985 Professional training as qualified bank clerk
1985 – 1989 Administration, Loan Division - Corporate Customers at Sparkasse Ingolstadt
1989 Founding of Engineering Office Michael Gammel together with husband Michael Gammel
since 1989: Managing Director Office Support GmbH
Authorised Officer Gammel Engineering GmbH
Job Profile
Financial and administrative responsibility of the individual companies.
---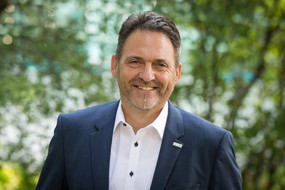 Max Oblinger
Curriculum vitae
1983 – 1986 Vocational Training as Toolmaker, Audi AG in Ingolstadt
1986 – 1988 Skilled Specialist Tool Hardening Bay, Audi AG in Ingolstadt
1987 – 1988 Part-time student-Technical Secondary School / parallel to skilled worker at Audi AG
1989 – 1993 University Studies Mechanical Engineering - University of Applied Sciences Regensburg, with main focus on Energy Engineering
since 1993 Ingenieurbüro Michael Gammel GmbH: Project Planning (1993 – 1994), Division of Plant Engineering (1994 – 1999), Total office management with power of attorney (seit 1999)
since 2007 Managing Director Gammel Engineering GmbH
Job Profile
Operational management
Project management and project leadership
Care and support of regular customers
Responsibility of personnel
Production, supervision of projects
Project control, risk management
Business development (new and existing clients)
Finance
---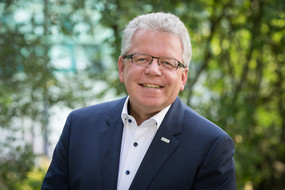 Dieter Lichtenberger
Curriculum vitae
1984 – 1989 Studies physics at University of Regensburg
1989 – 1994 Research Assistant, University of Regensburg, Hahn-Meitner-Institute Berlin
1994 – 1997 Project Development, German Society for Solar Energy Berlin
1997 – 1998 Project Development, IB Gammel Abensberg
1998 – 2013 Project Leader, Project Management, Member of Management Team Gammel Engineering GmbH
since 2007 Authorized officer Gammel Engineering GmbH
Job Profile
Project Leadership and Project Management
Cost and schedule control, coordination and workflow organization
Project Development: defining and establishing key project content
---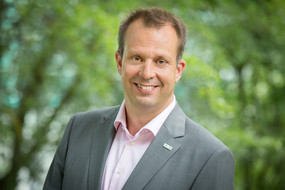 Thomas Winkler
Curriculum vitae
1993 – 1999 Studies supply engineering - Munich University of Applied Sciences
since 1999 Energy Consulting / Project Development at IB Michael Gammel GmbH
since 2003 Project Management - sector Power Plants and District Heating Constructions at Gammel Engineering GmbH
since 2008 Team leader Systems Engineering
since 2010 Member of the Management Team Gammel Engineering GmbH
since 2014 Authorized Officer Gammel Engineering GmbH
Job Profile
Project Management
Business consultant of Systems Operations and Development
Project and Concept Development
Quality Management