The future of energy. Energy for the future.
Under this premise, more than 40 creative, motivated and dedicated engineers and technicians are
working on new and sustainable energy and supply concepts. In the area of design and realization of
natural energy systems, for example on the basis of energy from natural wood, we have realised and
implemented more than 150 projects. As a result, we have developed from progressive thinker and
pioneer to being the market leader.
---
How to apply:
Please send your written application to Mr Max Oblinger at m.oblinger@gammel.de.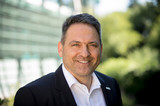 Max Oblinger, Managing Director
Gammel Engineering GmbH
An den Sandwellen 114
D-93326 Abensberg
Tel.: +49 (0) 9443 929-200
Email: m.oblinger@gammel.de